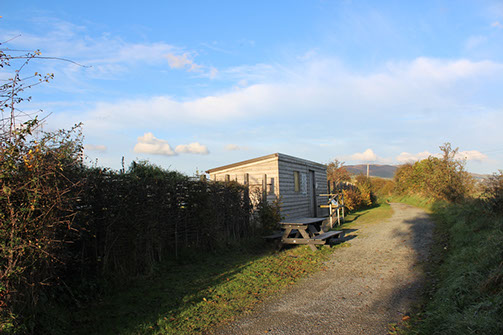 Here you will find the Tready Birdhide which offers great views of the lake looking north and west.
The wet grassland in front of the hide is a safe roost for wintering wildfowl, thousands of whooper swans and greylag geese roost here each night through the winter and provides an unsurpassed wildlife spectacle, to experience the birds coming into roost in the evening has to be seen and heard to be believed.
It is also a great place to see a variety of birds using the lake edge and the deeper water, diving ducks and birds are easily seen out on the lake, with common and the more unusual waders such as ruff using the shallows to feed. Keep and eye for a passing predator such as the peregrine falcon in the air or the cautious otter in the water.
The stone structures that you can see at low water are old wildfowling hides used in times past for hunting, when wildfowling was a means of income for locals.