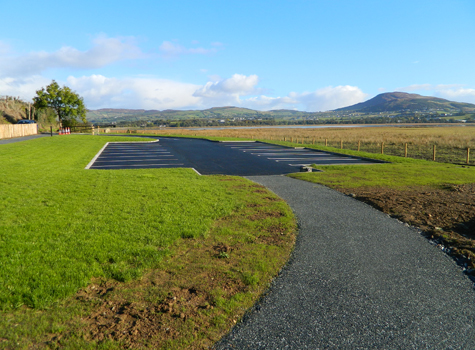 This area is known locally as McGraths, a common local name. This part of the island has been a busy place for hundreds if not thousands of years, where the old public road arrived on the island. The marks showing the old road going across the lake can be clearly seen today.
This is a great place to view the shore of the lake, an area known locally as "the long point" and the shallow waters close to it provide a sheltered retreat for a variety of waders both in summer and winter. The area of grassland here is managed by grazing, mowing and controlling rush, resulting in ideal habitat for breeding Redshank, Lapwing, Snipe and Dunlin. Geese and Swans are regular grazers here throughout the year.
Keep your eyes and ears open as you walk along the old shoreline of Inch Island towards the Bank End.